Residential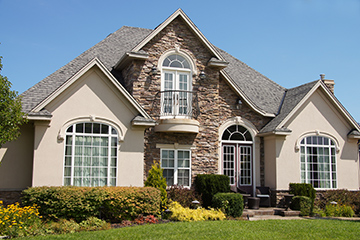 Our monthly and every other month service includes The Earthwise Termite Protection Plan. If termites are found along your foundation, we do the termite treatment at no cost to you. In addition to these exterminator packages, we have Quarterly Pest Service and One Time Pest Service. Depending on your specific needs, we will advise you on which plan best suit you.
Our Monthly and Every Other Month perimeter defense program can offer you long term protection along with the Earthwise Termite Protection Plan included. With use of baits, pest sensors and long lasting time released micro-encapsulated products, this will be your best defense against invading pests. Ninety percent (90%) of your pest control problems come from outside.
Our Monthly, Every Other Month or Quarterly perimeter treatment plans provide positive control with the most effective professional products available. This will save you time since the residents are not required to be at home during this application and any exposure to materials is minimal because it's done outdoors. Whether you choose our Monthly Plan, Every Other Month Plan (both include the Earthwise Termite Protection Plan) or our Every Three Month Quarterly Package, service visits inside for invading pests are no problem, just call for an appointment at no additional charge.
Your initial treatment will get rid of 90% of certain pests inside your home. Our exterminator expertise focuses on pinpoint control to place the treatment directly into cracks and crevices, nooks and crannies, where pests live and breed. We will also identify points of entry where pests get in from outdoors and recommend actions you can take to prevent pests from returning.
After the initial pest control treatment we treat the outside of your home with our Perimeter Defense Program which creates a protective barrier around your home that helps keep pests from re-entering. Many indoor pests originate from the outdoors, that is why we developed our Monthly, Every Other Month or Every Three Month Quarterly Perimeter Defense Programs to keep pests out of your home. With a strong commitment to the environment and years of experience, new technology and Integrated Pest Management, Earthwise Termite and Pest is dedicated to bringing the latest exterminator technology to you, our customer.
Earthwise Termite and Pest offers services for the following pest control solutions.
One Time Service
Specific pests targeted along with general pest service.
Quarterly Service
Most requested plan: includes regular maintenence for roaches, earwigs, silverfish, spiders and a variety of crawling insects.
Exterior Perimeter
Weepholes
Decorative rock
Plumbing Penetrations
Eaves
Entire Home
Expansion Joints
Harborage areas close to home
Thresholds (Doors)
Mulched areas close to home
Foundation
Additional Services
Mosquito Control
Fireant Yard Treatment
Termite Warranty
Carpenter Ant Control
Wood Destroying Insect Reports
Carpenter Ant Eradication
Rodent Control
Animal Trapping
Termite Eradication
Fleas and Ticks
"Sugar Ants"
Indian Meal Moth, Cloth Moth
Black Widow Spider
Brown Recluse Spider
Pantry Pests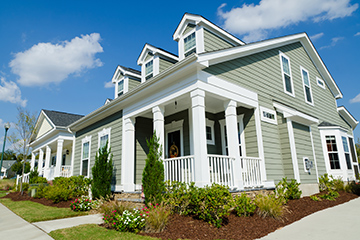 Hours, address and locations
Earthwise Termite and Pest
20331 Cook Rd., Tomball Tx. 77377
(281) 777.1120
Monday through Friday 8:00 a.m. - 5:00 p.m.
Saturdays 10:00 a.m. - 2:00 p.m.
Incoming calls taken until 9:00 p.m. every night
sales@earthwisepest.com